About FTA Accountants
We're a reliable company with a straightforward vision. Unlike many small accounting firms on the coast, we provide end to end accounting and bookkeeping services that help scale and grow businesses.
Why partner with FTA Accountants?
Because life is far better when you have the right partner.
Why turn to FTA Accountants? Apart from everything already mentioned, there's the convenience of having a number of services under the one roof. Our team of professionals aim to give you top-notch, down to earth service. We won't give up a challenge until it's solved, and the best outcome for you is achieved – because we've learned firsthand that with the right support, there just no telling how far you can go.
Our can do, hands-on, and enthusiastic approach to our work is what we pride ourselves on; we've worked hard over the years to develop it, and we've got no intention of giving it up now.
We'll show you how to 'Forward Think & Achieve' your goals, by using practical, real-world advice and tools
which we know do actually work.
We're dedicated to helping all businesses, from entrepreneurs and small companies right up to large corporations. Farmers, small business owners, mid-sized organisations, and large, multifaceted corporations in a wide range of industries have for years depended upon FTA Accountants to meet and exceed their financial goals.
If we sound like the right accounting firm for you, contact us for a free consultation. We promise you accuracy, forward-thinking professionalism, and a warm and friendly approach.
Let us help you 'Forward Think & Achieve' your personal, family or business goals today!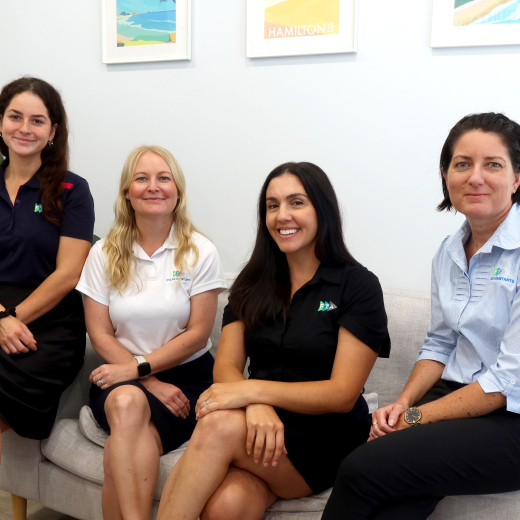 FTA Beginnings
The first chapter of our journey began in 2004 when CondonTreasure Accountants was formed. After the first office opened in Roma we gained a reputation as one of the most well known, respected and trusted accounting firms in the area.
In November 2018 a new chapter was started, as CondonTreasure changed its name to FTA Accountants. This name change reflected a new future for the business. Johan Ferreira and Robert Thornthwaite picked up the baton of goodwill and professional enthusiasm and set the firm off on another leg of our journey.
'FTA' stands for Ferreira, Thornthwaite & Associates, but also fits in with our motto 'Forward Think & Achieve'.
We are proud of the reputation we've built as a thriving, modern, forward thinking practice – formed of highly motivated, down to earth professionals who care about you and your needs.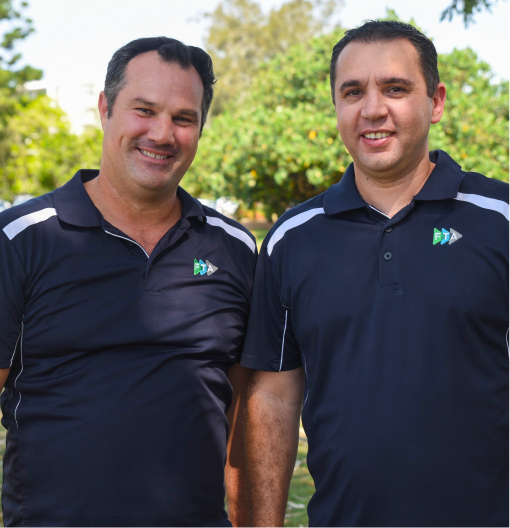 FTA Partners, Johan Ferreira and Robert Thornthwaite
What you can expect from us
Less Bow Tie. Better Customer ties.
We get it – accountants have a bit of a stuffy image problem. The thing is, at FTA Accountants, you won't see us wearing suits and ties unless the work occasion demands it. We're firm believers in the fact that buttoned up suits and ties cut off the circulation to the brain, and we prefer to direct our efforts where it counts – professionalism and our attitude toward accuracy at all times.
Who said business couldn't be personal anyway?
Your life and business can change quickly. That's why we take the time to really get to know you, not just run your numbers. Like knowing that your daughter is headed off to University next year or that you're looking to retire and hand your business down to your son – because we know that understanding doesn't happen on paper, and that taking the time to find out what's important to you makes us better equipped to help.
At FTA Accountants we take the time to get to know you properly because we believe it helps us to help you 'Forward Think & Achieve' your goals. By doing that, we can make your business and personal financial targets a reality, and help you get to where you want to be.
We help Australian Businesses, Families and Individuals, 'Forward Think & Achieve' their goals.
How FTA Accountants can help you
Hear what our clients have to say about us
Best Accountants to deal with
Best Accountants to deal with on the Sunshine Coast. Service is second to none, always friendly and happy to help. Highly recommend.
— Mathew S
Extremely Helpful In All Aspects
I am delighted to be able to let others know what a great group of people I have met during the time I have been with Robert and the team. They have been extremely helpful in all aspects of my accounting needs and have always led me to the right path. I would like to thank all of the team for everything they do so diligently for those around them.
— K Dalton
I was very impressed with the no fuss
I was very impressed with the no fuss, lets gets this done, friendly approach to yesterday's appointment. Nothing was a bother and your knowledge of appropriate deductions for our line of work was thorough, honest and transparent. Sarah was considerate and flexible - working in with me to organise appts and collate documents when I got stuck with locating our Group Certs. Thank you also to Wishlist for engaging with FTA Accountants. Thank you - see you next year!
— Kristie